With the world in lockdown, people are spending more and more time online. With over 3 billion people at home all over the globe, the online world is certainly not under lockdown. Here we offer some tips to help your business embrace digital marketing and the opportunities it can provide to support your business during this difficult and unprecedented time. 
1. Make Sure Your Business Can Be Found Online
With people stuck at home during the pandemic online activity has increased significantly, and will no doubt continue to climb as the weeks and months pass. 
If you haven't looked at Search Engine Optimisation (SEO) before, now is the time to do so. Effective SEO can increase website traffic and sales by helping your site rank better and appear higher in the Google Search Engine Results page. If your business hasn't been classed as essential, it is likely that any brick-and-mortar stores you own, have likely been forced to close. But just because customers can't walk into your business, it doesn't mean you have to stop selling or halt your digital marketing activities.
For example, hairdressers aren't considered essential businesses and have been closed in most cities. But people still need haircuts. So now those people are asking Google "How to cut my fringe" or "How to dye my hair at home." If you're a hairdresser, you could take advantage of this new search traffic by writing content that focuses on these keywords and answers these specific questions. If possible, include a video for a bigger SEO boost. And just like that, you have the opportunity to reach new customers and strengthen your brand that will better position you and your business for your return to work. 
2. Online Habits Have Changed – Make Sure Your Marketing Reflects This
E-commerce spending in the U.S. is up more than 30% from the beginning of March to mid-April compared with the same period last year (Rakuten Intelligence). However, the sales data reveals that the types of products people are purchasing are changing. Many shoppers have started to spend their cash on entertainment products such as books and games as they adjust to life in lockdown for the foreseeable future.
Jewellery and apparel were the only 2 of the 20 categories Rakuten Intelligence tracked that show a decrease in online spending during this period. It seems that shoppers aren't as inclined to buy new outfits that people aren't going to see them in. In contrast, there was a massive increase in book purchases and huge growth in the toys and games and sports industries. Home improvement and health and beauty products also saw large growth.
It's important to remember that many of your customers may have fallen on hard times, with job losses and furloughing becoming increasingly common. This will affect purchasing habits. But those who can afford it, appear to be reaching beyond the basics of food and essentials and looking for ways to improve their quality of life during the lockdown. We recommend using Google Trends to find out what exactly people are searching for. Use this to shape product offerings, blogs or social content to address what your audience is interested in. 
3. Be Prepared to Pivot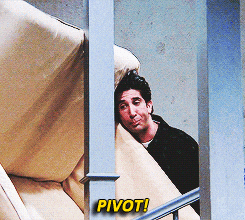 Due to COVID-19, many businesses are facing a sudden and dramatic drop in revenue. Just recently clothing giant Primark announced the impact coronavirus has had on their business are they have gone from making £650m in sales/month to zero sales as it has been forced to close outlets across Europe and the US. 
In a fluid situation, your business should also be fluid, and with social distancing guidelines likely to be in place for the foreseeable future, many businesses are starting to consider a plan B. You should look for new ways to serve your customers while they mostly remain in their homes. 
Restaurants have now started offering contactless, click and collect or delivery services, either in-house or by registering with takeaway services such as Deliveroo, Just Eat or UberEATS. Gyms that have closed their doors are now offering online workout classes. Even online dog training classes are now popping up all over the place. How do I know this? Because all of these opportunities have been boosted with strategic (paid and organic) social media campaigns. 
4. Embrace Social Media
Hungry for social interaction during locked down, people are turning to social media. A recent Statista worldwide survey found that there has been a 22% increase in time spent on messaging services (WhatsApp, Facebook Messenger, etc.) and a 21% increase in time spent on social media platforms (Facebook, Instagram, Twitter, etc.).
Connecting with and building relationships with your customers on social media has never been so essential. People will be looking for updates on closures, business offerings and to see how brands and businesses are reacting to the current environment. Let your customers know how you've increased your sanitary practices and social distancing to keep your customers and staff safe. If you're open for business, share it. If you now offer delivery, let people know. Keep building your brand and remember to share any new updates on your business.
5. Consider Pay-Per-Click

You might be thinking it's crazy to start pay-per-click advertising at such a time, but the truth is this might be a perfect time. Your target audience is online with more attention to spare than ever before, so why not get your brand right in front of their eyes? PPC advertising, when managed correctly, can offer excellent value for money and a great return on investment. If you're already running PPC advertising, make sure you have reviewed all campaigns and ads to reflect any important changes in your business. 
To help businesses at this time, organisations such as Facebook and Google are launching grants to help small businesses get started or expanded their PPC advertising. If you're a charity, make sure you look at the Google Grants programme, where Google offers charities $10,000/month advertising spend on Google Search. 
6. A Great Time for Special Offers
During this uncertain time, you have the opportunity to show support for your customer base by offering special discounts. Many people are at home bored, browsing, and looking for discounts. Consider offering a discount to Blue Light Cardholders to show your support for the emergency services or even consider launching a new product. Many pizza restaurants are now offering "Dough it Yourself" pizza kit that can be delivered directly to their customers. Don't forget to promote any new products or special offers through pay-per-click (PPC) advertising and social media.
7. Leverage Local SEO
Now more than ever, people are searching for services and products near them. Despite the lockdown, people still need to buy essential and, in most cases, they are not allowed and don't want to, travel too far from home to get what they need. 
Optimizing your site for local search is not expensive and yet the returns can be really great. There is more traffic from searches for places "near me" and a business can take advantage of this to let your local customers know where you are and that you are still open for business.
8. Finish Your Digital To-Do Lists
Now that you're not commuting to the office or taking in-person meetings, you probably have a bit more time on your hands. Don't waste it. Not is the time to finish off those tasks that fell by the wayside. To learn something new, you couldn't justify the time to do before. Perhaps your website needs a fresh look or some new content? Maybe you want to conduct an SEO audit of your site or audit your PPC campaigns. Or perhaps it's time to build your knowledge and read those articles and take those online courses you've always wanted to. If you're some free time, invest in yourself and your business, and when things are back to normal, you'll be in a better position than most.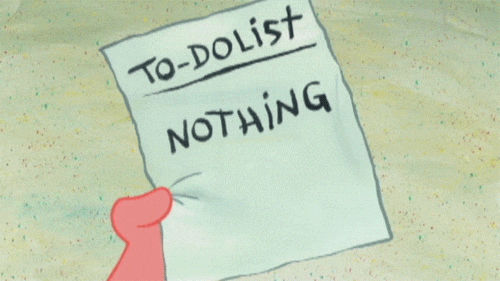 Your Business Can Flourish
It's undeniable that COVID-19 has had a monumental impact on business. But we need to be positive. Now is the time to connect with your customers like never before and not separate from them. Meet your customers where they are now and find a way to pivot and give your business the best chance to stay afloat by making your website easily found online through a strategic SEO, social media or PPC strategy.
If you have any questions about how GlowMetrics can help your business grow, please contact us online or give us a call.